BlockEQ supports EthereumX (ETX)
BlockEQ is an excellent wallet for EthereumX (ETX) that offers both desktop and mobile applications. It supports Stellar, Stellar assets (like ETX) along with BTC, BCH, CAD, DASH, ETH and LTC support.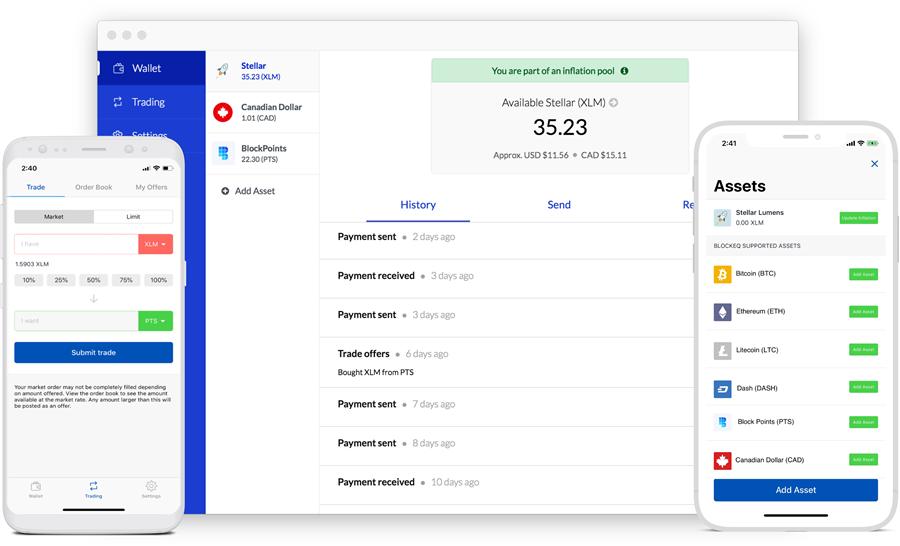 It is incredibly easy to use and works everytime.
Here is how to add EthereumX integration in BlockEQ.
1) Once you have setup the wallet, click on Add Asset in main screen. Also, make sure you have atleast 3 XLM in this wallet. Alternatively, you can restore a wallet if you have its recovery phrase.
2) In first text field, type in ETX and in "issuer" field, paste this:
GCEFMSNWXTALXQPRQFIXOMWJHZFDEQJBM26RGEDZUDFMU32JB6WJGRJX
3) That is it – you can now manage your EthereumX on BlockEQ.
Note – while the website says that desktop app is a Windows 10 app, it works fine on any computer running Windows 7 or higher versions.
Download BlockEQ https://www.blockeq.com/